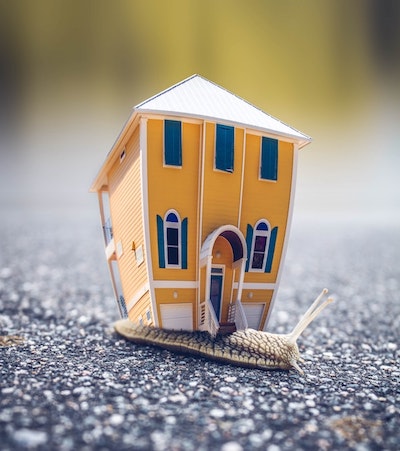 If you're a first-time home buyer, you're not alone. First-time home buyers accounted for 32 percent of everyone buying a home in 2016. Data from 2017 revealed a profile of the typical first-time home buyer: 32 years old, making an average of $72,000 a year, and buying a house for an average price of $182,500. Another intriguing stat was that the average down payment was 6 percent. This raises a question: How many people plan to put down a smaller down payment on a fixer-upper, do the repairs themselves, and attempt to sell it for a profit?
Get Your Search On
Is searching for a fixer-upper in your area is as easy as Googling, "Fixer upper in my area?" There are sites that are tailored to people looking for cheap homes. Or you could mention to your realtor that you fancy a fixer-upper. Or you could just eyeball it. Is there zero curb appeal (ratty yard, smudged gutters)? Does it smell like pets and cigarettes inside? Then you might have a fixer-upper on your hands. Pay for inspections to see if you could make repairs and turn a profit or if it's a money pit.
Average Listing Price
For non-fixer-uppers, the usual process of assessing your house's worth is by asking your real estate broker to run the comps on your neighborhood. With fixer-uppers, however, figure out the house's price tag if you didn't sink any money into it, then subtract how much the repairs are going to add up to. A lot of these figures are going to depend on where you're based, since real estate prices vary wildly across the country. The average listing price for a fixer-upper in Portland, Oregon, is $450,000. So decide what's best for you: a house that's move-in ready, or something with a lower price that needs lots of love but also may come with plenty of headaches.
DIY Repairs
Even if the DIY repairs you want to make are just cosmetic, they also may add character to your home. Some design projects to tackle first include installing a wood mantelpiece, creating a farmhouse table or bench, putting on a shiplap wall, or nailing up floating shelves. The mantelpiece and the farmhouse table or bench are ideal projects to use a jigsaw to cut the wood, a sander to smooth it down, and a drill to secure it to the wall.
Should I Stay or Should I Sell?
Selling or staying in a home once you've fixed it all up comes down to your personal situation. One reason to stay would be if you determine you'll get less back on selling your house than you put into it. Let's say your house was appraised at $200,000 when you bought it, and you put $100,000 of repairs in it, but it only appreciated $50,000 in the interim. In that situation, you can expect a loss of $50,000. That's an impetus to stay put. If the opposite is true, though—if the housing market surged, and you stand to make back $50,000—then you can cash out whenever you want.